Jan
24
Thu
2019
Free Smart Phone Photography Clinic

@ L.L. Bean at Legacy Place
Jan 24 @ 6:30 pm – 7:30 pm
Do you want to take even better photos?  You can sharpen your photography skills with a special FREE clinic on smartphone photography.   Their expert staff will cover topics like lighting, composition, digital zoom, resolution, editing, and stabilizing your shot.  Because the best camera to use is the one that you always have on you – your phone!
Feb
2
Sat
2019
DCR Blue Hills Groundhog Day Wildlife Safari

@ Brookwood Farm
Feb 2 @ 1:00 pm – 2:00 pm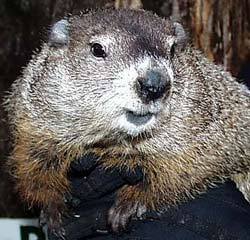 Put on your detective hat as we search for clues of animal activity. Where do animals go in winter?
Unlock the mysteries of wildlife in winter on this seasonal safari. For ages 8 and up. 1 hour.
Photo credit: Charles LeBlanc
Feb
26
Tue
2019
Beat the Winter Blues at Winter Fest!

@ Blue Hill Ski Area
Feb 26 @ 5:00 pm – 8:00 pm
Blue Hills Winter Fest
Join the Friends of the Blue Hills and the Blue Hills Ski Area for an evening of winter fun at Winter Fest!
Come for a night hike or get your exercise on the slopes downhill skiing. Whether or not you choose the outdoor activities, there is plenty of inside fun too: you can tap your feet to the spirited Irish tunes of Songs for Ceilidh, taste chili from some of the best local restaurants, entertain the kids with crafts, and warm up in front of a blazing fire while enjoying the company of old and new friends.
Blue Hills Ski Area will be offering discounted ski tickets for the night. If you are planning to ski, print the homepage of our website or the FBH Facebook page and bring it to the event.
For more information, email info@FriendsoftheBlueHills.org.