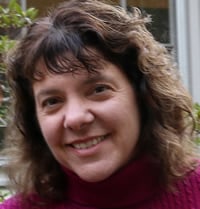 Judy Lehrer Jacobs
Executive Director
Judy Lehrer Jacobs has been the Executive Director of the Friends of the Blue Hills since 2004. Before joining the Friends, she has worked in various aspects of the environmental field for over 20 years, including researching environmental policy for non-profits and managing energy and water conservation projects for state government. Prior to joining FBH she organized religious communities around environmental issues. She obtained a Master's in Environmental Policy at the University of Michigan, School of Natural Resources.
Anne Comber
Associate Director
Anne Comber joined the Friends of the Blue Hills as Associate Director in 2013.  She works on member recruitment, community partnerships and outreach, and special events.  Anne has more than 20 years of experience in fundraising, marketing and public relations.  She started her own PR firm, Perfect Pitch Communications, in 2007, and was named Entrepreneur of the Week by the Patriot Ledger for successfully marketing small businesses and non-profit organizations.  Anne has previously worked in fundraising and donor cultivation at Fontbonne Academy and was the Deputy Director of Project Bread-the Walk for Hunger.  Anne has public policy degrees from Duke University and Harvard University and is active in Milton, where she lives with her husband and two children.
Maile Panerio-Langer
Membership Coordinator
Maile Panerio-Langer's love of nature can be traced back to her childhood growing up in Hawai'i.  Her interest in the outdoors has lead to hiking in the Cascades, Rockies, and the Appalachian mountains as far south as Georgia.   Since moving to Milton six years ago, Maile and her family have enjoyed discovering the diverse offerings of the Blue Hills.  Maile was the Vice President of the Milton Juinior Women's Club and oversaw the MJWC's Road Race.  She has experience in counseling and as an administrative assistant.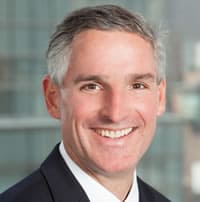 David Dobrindt
President
David Dobrindt moved to Milton in 2002 and immediately discovered the Blue Hills, hiking, running, swimming, fishing and enjoying all the Blue Hills has to offer. In addition to being a member of L Street Running Club and TARC, David is president of the Milton Running Club and trains for races, ranging in distance from 5k to 100 miles, almost exclusively on the trails in the Blue Hills. David is an account director for a large professional services firm and when not traveling for work or training for his running adventures, can be found spending time with his wife and four children, two cats and one dog. David joined the board in January of 2015 and is originally from Long Island, NY.

Laura Beebe
Vice President
Laura moved to Milton from Boston six years ago and has step foot in the Blue Hills Reservation almost every day since then, walking and hiking the trails with friends and family. Upon moving to Milton, Laura joined the Friends of the Blue Hills eager to help protect the park she has come to love. Laura is a middle school English teacher with experience in public and independent schools who currently teaches part time and volunteers often in her children's schools. In addition to being active outdoors, Laura loves animals, reading, and gardening.
Cheryl Weinstein
Treasurer
Cheryl Weinstein is a retired systems development professional and has been enjoying the Blue Hills with her family for many years. She is currently a Library Trustee in Sharon, where she lives. She is also the project manager for Neighbors Against Destructive Development (NADD), a grassroots organization with members in southeastern Massachusetts.
Denny Swenson
Secretary
Denny Swenson is a former president of the Friends of the Blue Hills.  She lives next-door to the Blue Hills and serves as co—chair of our Advocacy Committee, heading up our Healthy Forests; Healthy People Campaign.  Denny was a staff member of WGBH, Boston for fourteen years where she was credited as a producer, coordinating producer, and field producer. Denny played key roles in five studio based broadcast programs, four ongoing broadcast series, and ten documentary broadcast specials. These programs won numerous awards including a Robert F. Kennedy Journalism Award, two CINE Golden Eagles, two Silver Hugos, six New England Emmys, Gold and Silver medals from the New York Film Festival, and a Gabriel Award.
Currently, Denny is executive producer of "In Search of the Good Corporate Citizen." This hour-long program takes viewers beyond the headlines to show why some businesspeople take the ethical low road, and how the best business leaders steer their companies through today's toughest ethics challenges. The show weaves together expert panel discussions, personal accounts from real-life white-collar criminals and whistleblowers, and "person-on-the-street" perspectives from the financial centers of New York and London. It won 2010 CINE Golden Eagle, Telly, Chris and World-Fest Houston awards for outstanding storytelling, production value and creative excellence.  The program has broadcast on over a hundred public television stations nationwide and counting!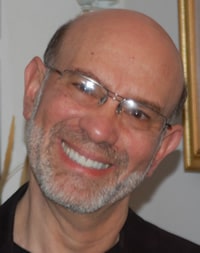 Ken Cohen
Trustee at Large
As a retired financial analyst and public official in municipal government, Ken is an avid photographer with a specialty in "the art of nature." He's a year-round hiker and snow shoe enthusiast in the Blue Hills, other reservations, land trusts (and a supporter of many), the White Mountains, and many of our nation's National Parks. Ken volunteers as an Appalachian Mountain Club Hiking Leader, organizing trips in the Blue Hills and other local hiking destinations. He is also a longtime member of Trail Watch in the Blue Hills, occasionally assisting the DCR Park Rangers. Ken holds a B.B.A. in Marketing and Economics from Long Island's Hofstra University and is currently an Encore Fellow for ESC of New England.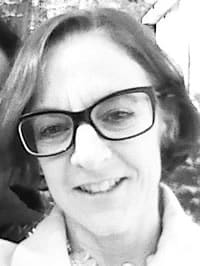 Barbara Huggins Carboni
Trustee at Large
Barbara Huggins Carboni is a partner in the law firm of Huggins and Witten, LLC, where her practice includes municipal and land use law.
She has a masters degree in planning from the Tufts Department of Urban and Environmental Policy and Planning, where she wrote her thesis on Chapter 40R and Chapter 40B. She is currently a member of the Newton Zoning Board of Appeals; formerly an alternate on the Newton Conservation Commission; and currently a Trustee on the Newton Cemetery Corporation.
Her favorite things to do in the Blue Hills are 1) listen for birds; 2) photograph moss; and 3) visit the animal ambassadors at Trailside.
Rick Kesseli
Trustee at Large
Rick Kesseli has been running, biking, x-country skiing and generally exploring the Blue Hills since arriving in Milton 20 years ago.  Rick is currently the Chair of the Biology Department at the University of Massachusetts, Boston and has research projects funded through the National Science Foundation and the U.S. Department of Agriculture that address issues concerning biodiversity, evolutionary biology of both domesticated crops and wild species and plant-microbe interactions.  Within the Blue Hills, he and his students have worked on both invasive and endangered species projects.  He has given interpretive walks to multiple individuals and groups over the last several years and looks forward to doing more with the many Friends of the Blue Hills interested in preserving our natural environment.
Jim Green
Trustee at Large
Jim Green of Canton, traces his FBH roots back to the rebuilding of the Ponkapoag Bog Boardwalk in the 80's. Jim, a healthcare administrator, is currently the Orthopedic Service Line Director at South Shore Hospital.  Jim's other volunteer activities include My Brothers' Keeper and Tutoring GED students. He is an active member of the FBH Trails Committee and has adopted Coon Hollow Path. He is currently co-chair of FBH's Advocacy Committee.
Charlie Maloney
Trustee at Large
Charlie Maloney has hiked all over the Blue Hills.  He is a student at UMass Boston in Environmental Studies and works at REI.  He co-leads Friends of the Blue Hills' Boots and Brews, a hike for young adults that concludes with a trip to the Blue Hills Brewery.  He's also on the Program Committee and has volunteered at numerous Friends events.  He lives in Milton.
Robert McCrystal
Trustee at Large
Bob McCrystal can clearly remember the iconic Blue Hills as a child riding up Route 95 from Rhode Island to visit his aunt and uncle in Cohasset. A resident of Sharon, Bob counts the Blue Hills as a valuable resource for the region and one of the best parts of living in the greater South Shore area. Bob is director of communications and marketing for Beth Israel Deaconess Hospital-Milton, where one of his roles includes community partnerships. In his spare time Bob enjoys working out, photography and outdoor activities. His "bucket list" includes visiting the seven natural wonders of the world.
Bob Mazairz
Trustee at Large
Bob Mazairz has over 15 years experience in public accounting management.  He currently works at Katz, Nannis and Solomon as a tax manager.  He is also a leader in FBH's trail program and enjoys hiking the trails throughout the Reservation.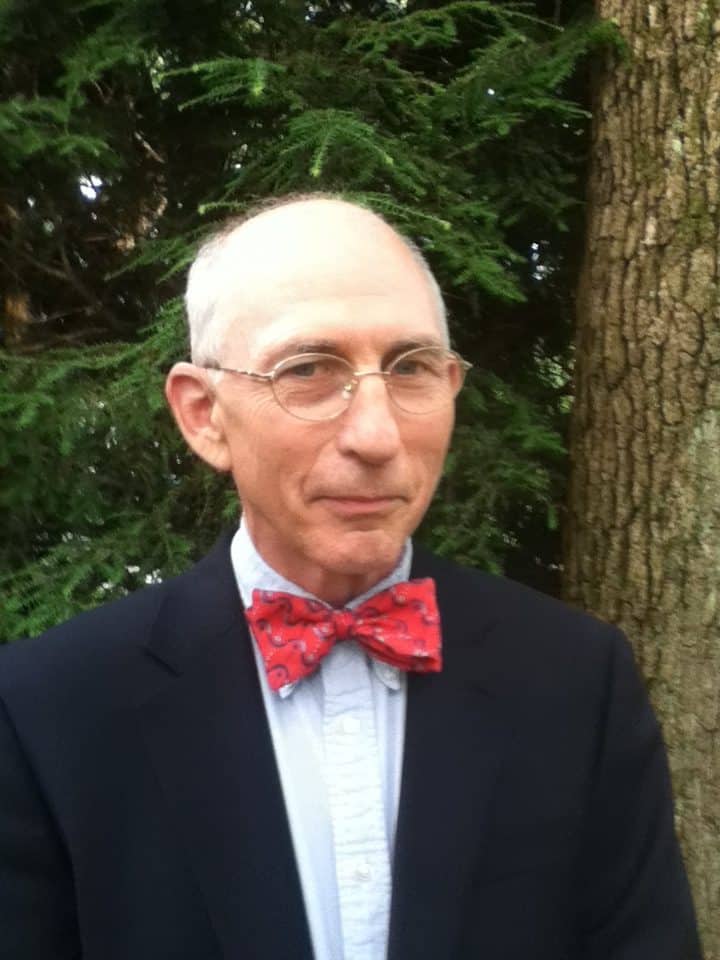 Bob Murray
Trustee at Large
Bob Murray has been enjoying the Blue Hills since moving to Milton in 1996 with his wife and daughter. Despite having hiked on almost every trail in the Reservation, he still enjoys getting out there in every season of the year. In addition, he uses the Reservation (especially the Skyline Trail) as training course for his yearly long-distance treks in the United Kingdom. Bob retired from the Massachusetts Institute of Technology in June 2018 after 30 years, most recently serving as the administrative officer of the Center for International Studies. In addition to being a Friends of the Blue Hills board member, he also serves as the Treasurer.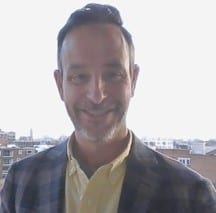 Matt Panucci
Trustee at Large
Matt Panucci is CEO of the Belgian based DOLIUM, which specializes in packaging for beverage companies. Matt has spent most of his professional career in beverage sale and marketing with a focus on international business development and M&A. Matt and his family recently moved to Milton from Belgium, where they lived for 8 years. As an outdoor enthusiast Matt has a keen interest in FBH, its evolution, and advancement.