In the Fall of 2006, the Friends of the Blue Hills initiated the Trails Maintenance Program to address the work needed on the 125+ miles of trails in the Blue Hills Reservation.
Volunteers like you participate in our trail maintenance events from April to December.  Sign up for updates today to know when the new dates are posted.  We hope to see you in the spring!
At trail events, you work under the supervision of a trail leader.  If you are interested in working on a specific section of trail on your own schedule, we offer the Adopt-A-Trail program.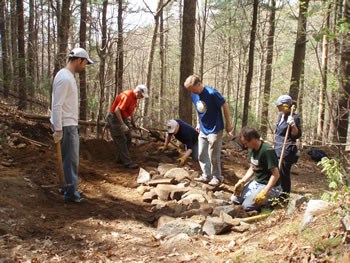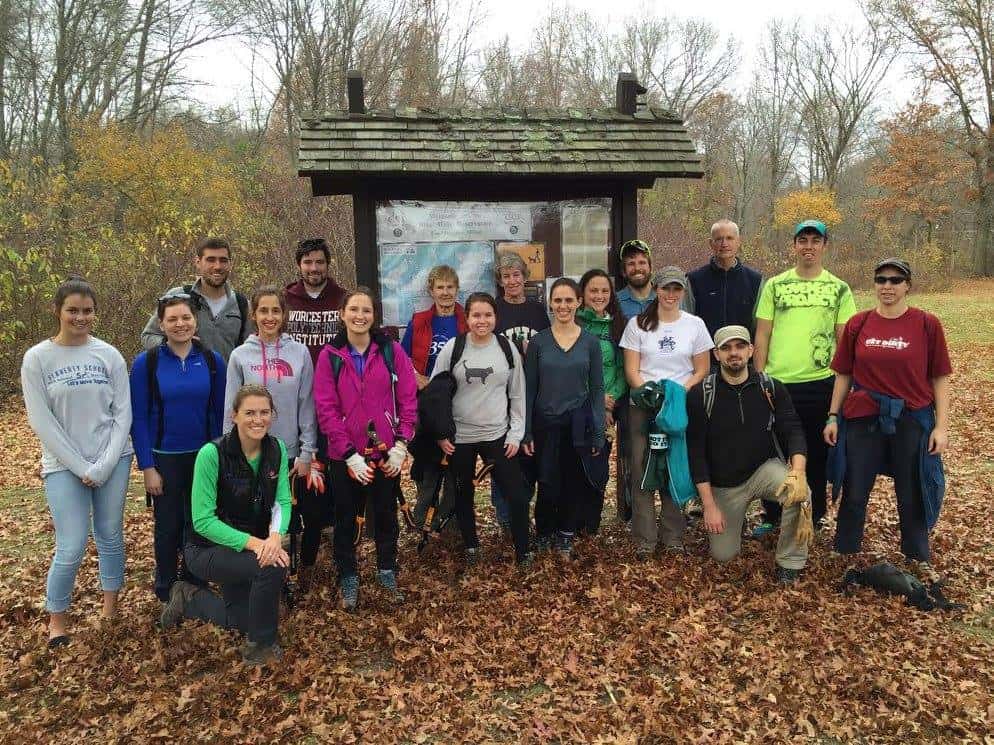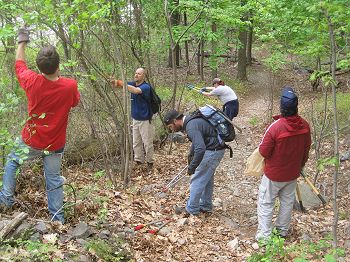 2020 Trail Work Events 
Due to COVID restrictions, you are invited to participate in smaller, more frequent trail maintenance events.  These events will include regular trail maintenance activities (maintain drainage structures such as culverts, ditches, and water bars, clear the trails of overgrowth and downed branches.)  Some days we will also remove invasive species or pick up trash.  For each date, we will give you a description of the activities we'll be working on for that date.   
As a volunteer, you will receive training so that we can all working safely.
Due to the restrictions as a result of COVID-19, we will post upcoming events every couple of weeks.  Please sign up below to receive updates on new events.  For trail maintenance events, sign up here.
For all of our events, please:
Read and sign the electronic waiver (you just need to sign once for 2020)
Wear a mask
Wear gloves (please bring gloves if you have them)
Do not share tools with others
Keep a physical distance of 6 feet from others (who do not live with you)