Donate to the Friends of the Blue Hills
Thank you for supporting the Friends of the Blue Hills.  Your gift will help keep the Blue Hills Reservation's forests healthy, trails well maintained and the park open to thousands of visitors today and for generations to come. Please use our secure credit card donation form to make a donate and make a difference to the Blue Hills.  The Friends of the Blue Hills is a 501(c)(3) nonprofit organization.  Donations are tax-deductible. Until December 31st, you can also help raise $15,000 for the Blue Hills Forever Fund, which will help protect the park from inappropriate development — and help care for the trails and forests for years to come! Click below to become a member, renew your membership, sign up to give every month as a Sustainer or purchase a gift membership.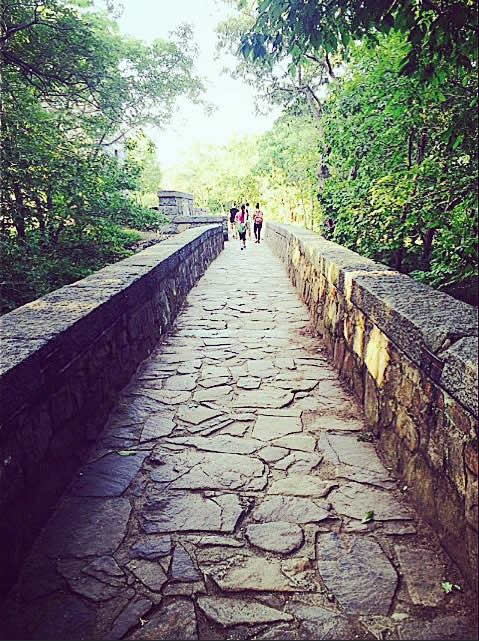 While a donation of any amount is always appreciated, membership categories are:
Basic Membership – $30
Ponkapoag Protector – $50
Hancock Hill Hero – $100
Skyline Steward – $250
Chickatawbut Champion – $500
Hilltop Society (see below) -$1,000 or more
Societies With a gift of $1,000 or more you will join the Hilltop Society and with a gift of any amount in your Will, you are welcomed into the Skyline Society.  Please click the links below to learn about the benefits of joining these societies. Skyline Society Hilltop Society.
Instructions to Sponsor a Trail: Click the button above and in the donation form select "Sponsor a Trail" from the drop-down menu labeled "Please direct my donation to". Sponsor a Trail and support the Blue Hills! For $35 or more, you or the person you wish to honor can be the official sponsor of a Blue Hills Trail! As a sponsor, your donation will support the trails and forests – and you or your honoree will receive an official certificate with the recipient's name, occasion, and the name of the sponsored trail along with a trail map of the Blue Hills! Give one today to recognize those you care about who love the Blue Hills!