When:
October 22, 2020 @ 6:30 pm – 8:00 pm
2020-10-22T18:30:00-04:00
2020-10-22T20:00:00-04:00
Join us on October 22 as we celebrate the past year of protecting and preserving the Blue Hills… and raise funds to continue caring for the park! While we will not be able to be together in person this year, you will have opportunities to socialize and 'see' friends virtually!  You will be able to choose from a series of themed breakout sessions, where you can discuss shared interests like favorite trails, the ecology of the Blue Hills, climate justice and more!  
About the Keynote Speaker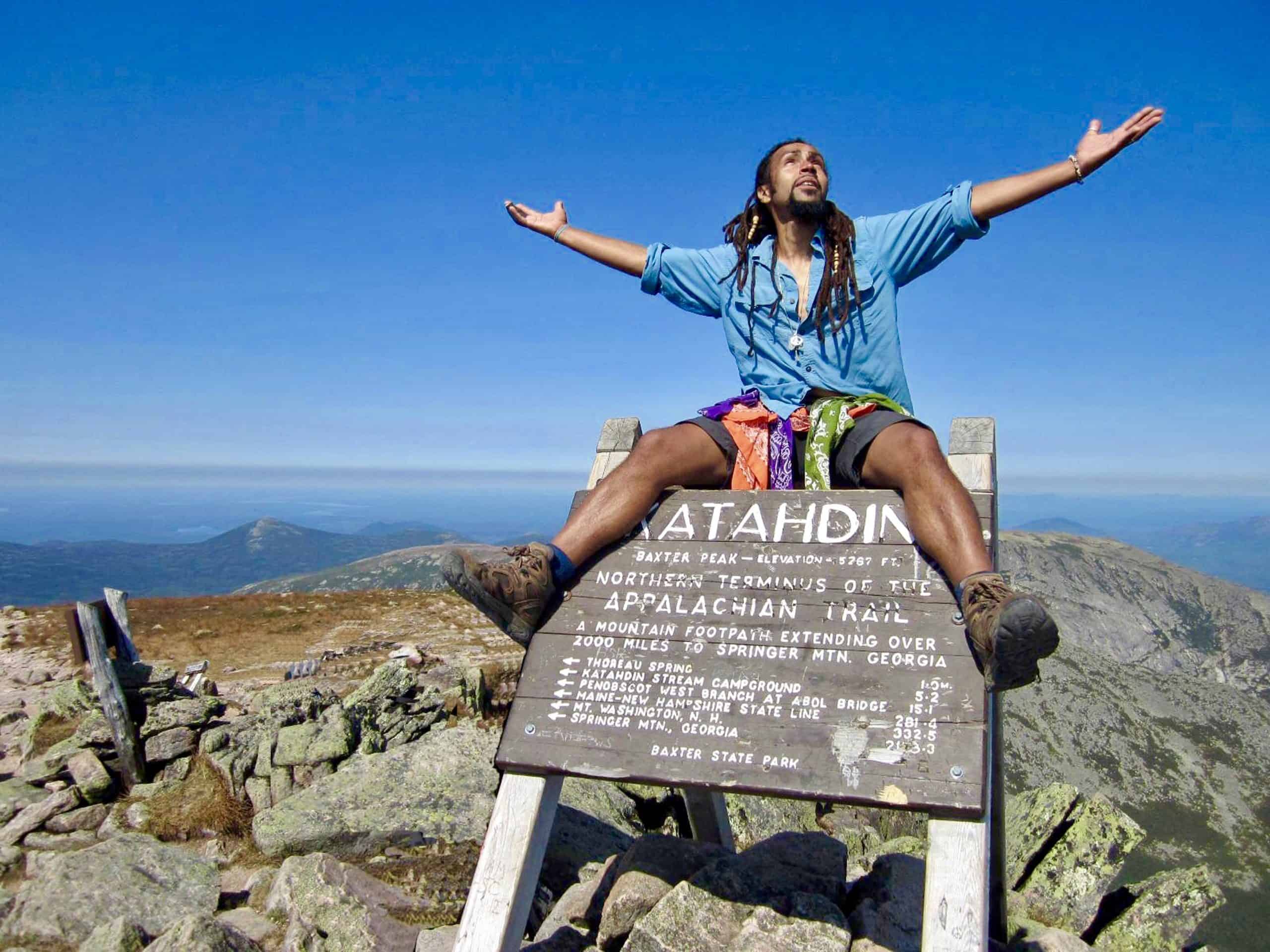 Derick Lugo had never hiked or camped a day in his life. This Brooklyn-born, New York City urbanite hopped a train to Georgia, grabbed a taxi at the station, and told the cab driver to drop him off at the beginning of the Appalachian Trail. Then he did as he has always done — put one foot in front of the other and never looked back. After hiking for more than 2,000 miles, he now feels invincible and plans to cross the Sahara barefoot. (Not really, but when an ambitious spirit is successful, it will strive for even greater accomplishments.) The Unlikely Thru-Hiker is his debut memoir.  
How FBH has Protected the Blue Hills for Over 40 Years
Facilitated by Steve Olanoff
The park has faced countless threats over the 40 years that the Friends has protected it.  What were these threats and how did FBH and its members fight them?  How do we work to both defend and improve the Blue Hills Reservation?  Join Steve Olanoff, a former Friends' Vice President and long-time member, for a historic look at who – and what – has threatened the park over the years, and how members continue to play a crucial role in its protection.
Climate Justice
Facilitated by Emily Grilli-Scott
We know that climate change is happening and that the heaviest burdens of climate change are inequitably felt by our vulnerable communities. Join this discussion as we explore the link between human rights and development… and search for a human-centered approach to equitably sharing the benefits and burdens of climate change and its impacts.    
What's Your Favorite Hike?
Facilitated by Ken Cohen and Bob Murray
From quiet woods… to dramatic skyline views, from lush wetlands… to rocky crags… the Blue Hills offers such a variety of hiking experiences, that there's always a great hike for your ability or preferences.  Join two veteran hikers, Ken Cohen, and Bob Murray, during this session to share your own hiking experiences and hear about other's favorites.  A great opportunity to connect with others who love the Blue Hills…  and learn about some of the less- known parts of the park.
How You – and Community Science - can Make the Forest Better!
Learn how can you make a meaningful contribution to scientific research in the Blue Hills… even if you hate math, and the extent of your plant identification skills are 'pretty flower,' or 'tall tree?'  Our citizen scientists will demystify community science, and open the door to how you can add to scientific knowledge, just by taking photos! 
Ecology of the Blue Hills
Facilitated by Rick Kesseli
New England Aster… American Mountain Ash… Sweet Pepperbush… these are just a few of the plants the Blue Hills has to offer. Join Dr. Rick Kesseli during this session to share your own ecology encounters and hear about other's favorite species as well.  A great opportunity to connect with others who love the Blue Hills…  and learn about some of the species in the park.
Tricks and Tips for Trail Running in the Blue Hill
Facilitated by David Dobrindt and Matt Panucci
Whether you're a novice jogger or a seasoned marathon runner, trail running can be an amazing way to get in shape and enjoy the outdoors. Running in the Blue Hills, however, also offers unique challenges for those that are not used to the terrain. Join running buddies, David Dobrindt and Matt Panucci, as they reveal the key to how to get a great work out that's both safe and enjoyable.